(15 years later …)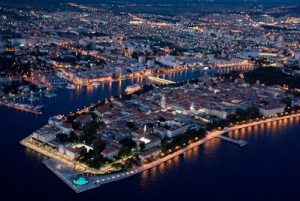 These days our branch office Zadar celebrated the 15th anniversary of doing business.
Not so long ago, in 2003, we embarked on the adventure that is still going on and that will, we believe, continue as long as another zero is added to our 15 years .
In 2003 we set, we may say so, on a barely known course to engage in dry construction and its advantages over classical construction; however, we were full of enthusiasm and positive energy.
Looking back at these 15 years, we are proud that sometimes we were a direct and at other times an indirect participant in the make-over of the line of sight of the town of Zadar as well as its surroundings, that we managed to make the buyers and contractors more familiar with the benefits and advantages of the dry construction system and that we introduced them into this magical world.
Dry construction with prefabricated elements offers many advantages. Gypsum construction material fully changes the standard forms, functions and elements of space planning.
There's a reason why dry construction became a synonym for fast, safe an quality construction of both exteriors and interiors. Quality construction and fast and dry assembly which does not require additional time for the drying of the structure, are essential elements testifying to the fast pace of life and work.
In the last 15 years, Zadar became a university city, students and professors got new spaces to live and work in, new student campus became a reality, sports facilities are being extended in the Sports Centre Višnjik, new schools and day-care centres are being constructed, some new town districts are emerging, the hotel and catering business is at its all-time peak, finally the modern and functional port of Gaženica is finished…
…people keep returning to Zadar
…life is beautiful
…and we are overjoyed that in this make-over we had at least a small part.
Let us have a happy next ONE HUNDRED AND FIFTY!