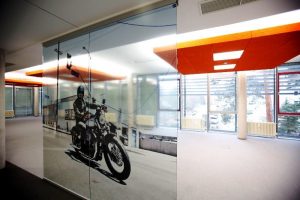 HERADESIGN acoustic solutions reduce disturbing background noise.
For a pleasant, positive room ambience it is not only important what we hear, but in particular what we feel.
For decades HERADESIGN has been dealing with the complexities of acoustics. In addition to the study of noise phenomena or acoustics, this for us means the development of sustainable acoustically optimized solutions as well. Acoustics is one of the most important factors affecting the health, mood and mental state of a person, even if the person is not aware of it.
HERADESIGN develops, produces and sells acoustic systems of high quality based on wood wool, designed for installation on ceilings and walls, of a unique, timeless design offering various design options.
Our products are characterized by high quality "warm" character of the wood wool structure. High competence, decades of experience and the traditional origins of the company resulted in outstanding acoustic solutions that improve both health and working ability. Relaxation and concentration lead to success!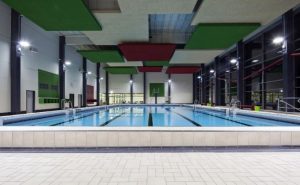 The main fields of application of HERADESIGN acoustic systems are schools, sports halls, classrooms, offices …
HERADESIGN – acoustic panels made of wood wool, raw materials of high quality and by using innovative manufacturing technologies, offer various design and functionality options. Owing to the exceptional noise absorption values and the use of stable materials and technologies, HERADESIGN acoustic solutions considerably contribute to the quality of the room ambience.
Acoustics and Design in Harmony with Nature.